Why Choose Ochsner for Orthopedic Care?
While minor orthopedic injuries can usually be treated close to home, some conditions require an advanced level of care. Whether you have a have a common or complex orthopedic condition, multiple coexisting conditions or an orthopedic issue with other health complications, you want access to the latest research, treatments and clinical trials.
At Ochsner Orthopedics and Sports Medicine Institute, we offer the expertise, safety, quality and best-in-class patient experience you deserve. Your care is fortified by innovation stemming from our research and teaching hospital. Additionally, our concierge and convenience services mean you'll have access to everything you need for a successful healing journey.
With more than 36 highly trained orthopedic surgeons at 25 locations, a team of experienced advanced practice clinicians, and the latest surgical and rehabilitation equipment, Ochsner provides the highest level of specialized care in the Gulf South.
Ochsner's orthopedic patients spend fewer days in the hospital and benefit from low hospital readmission rates and fewer complications after surgery, compared to the national average.
Our patients also have access to the Ochsner Imaging Center, the only center in the region offering EOS imaging, which uses a significantly lower dose of radiation than other equipment to produce highly detailed, top-quality images. Other Ochsner Imaging Center services include diagnostic X-ray, CT scan, mammogram, MRI and ultrasound.
Patient Perspective
"I'm very grateful, and I'm also glad that I went ahead and did it without waiting, because it wasn't magically going to get better. This was the right place for me to go to have the best outcome I can have."
Roland J., osteoarthritis and total knee replacement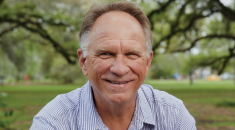 Top Reasons Patients Come to Ochsner for Orthopedic Care
Appointment Scheduling Information
Same-week appointment access
Virtual visits
Call 855-979-7447 to schedule
Convenient Accommodations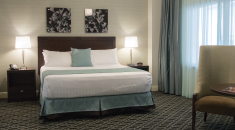 Located right on the Ochsner Medical Center campus, on Jefferson Highway, the Brent House Hotel is the ideal place to stay when you're traveling for care or need to be near loved ones who are receiving care at Ochsner in New Orleans. Brent House is conveniently located between Louis Armstrong International Airport and Downtown New Orleans.